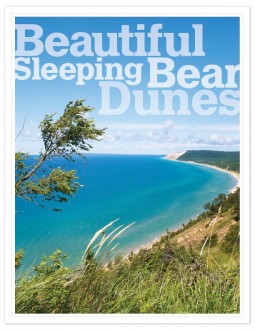 .
Elizabeth Edwards, author of Beautiful Sleeping Bear Dunes, will be signing her books on Friday, August 10 from 4:00 to 6:00 pm at Horizon Books of Traverse City.
To leave so much as a footprint in the sand of the Sleeping Bear Dunes National Lakeshore is to be forever touched by its beauty. Through lush color photography, Beautiful Sleeping Bear Dunes brings this landscape of dunes, water and woods to life.
Presented by MyNorth Media (publishers of Traverse, Northern Michigan's Magazine and MyNorth.com), Beautiful Sleeping Bear Dunes is an ideal souvenir or gift for first-time visitors and lifetime dune fans alike.
For further information, please contact Jill Beauchamp at read@horizonbooks.com