Storytelling Will Get Us Through…
A letter from the NWS Executive Director
The National Writers Series was created 10 years ago by people who had a dream of inviting authors from all over the country to talk about their books and what makes their writing hearts tick.
We've now hosted 160 authors in all in Traverse City, Michigan, a small town on the Lake Michigan shoreline now known as "Book City." We've talked with New York Times-bestselling authors, Pulitzer Prize winners, and MacArthur "Genius" award winners. Proceeds from these events support college scholarships and our Raising Writers programs that hone the skills of budding young writers.
When we held our last live event in March with author Peter Heller (who wrote ironically, a pandemic novel), we had no idea it would be our last for a very long time. 
Yet because storytelling has never been more important, the Writers Series has shifted to the NWS Virtual Author Series. These conversations are meaningful and enlightening. And they are free.
It's very easy to sign up for the series, and once you register for one event, you're automatically registered for all of them. You may unsubscribe at any time.
We hope that you will become a supporter of the National Writers Series to help us continue these important conversations and our Raising Writers programs. We are grateful for your support and we wish you resilience and good health.
Yours sincerely,
Anne Stanton
P.S. We also created a Life in the Time of Virus website, which publishes first-person accounts from people coping with the pandemic. Please take a minute and share your story.
Rene Descartes once said, "The reading of all good books is like a conversation with the finest minds of past centuries"
The Writers Series of Traverse City, a nonprofit organization, is dedicated to engaging world renowned authors in meaningful conversations in the Traverse City area. Our goal is to create a deeper understanding of issues and ways of life that exist within and outside of our rural boundaries.  And we want our audience members to connect with each other inside the confines of the historic and beautiful City Opera House. We are also "raising writers" with programs that help students express themselves, explore the world through reading, develop their imaginations, and to think critically. 
Our monthly author events have earned Traverse City the moniker of Michigan's "Book City." Over the past decade, we've become an integral part of the region's cultural vibe and downtown economy. Traverse City is now considered the cultural hotspot of Michigan.
Nearly 9,000 people attend our author events each year, and tens of thousands more listen to the conversations on subsequent broadcasts aired on Interlochen Public Radio in northwest Michigan, WKAR in Lansing, and WDET in Detroit, as well as UpNorth Media community television and YouTube.
Our authors have included some of the most highly regarded writers in the country: Alice Walker, Margaret Atwood, Jodi Picoult, Sebastian Junger, David Sedaris, Anna Quindlen, Tom Brokaw, and Harlan Coben—more than 155 authors in all
What's it like for a visiting author? Here's what New York Times bestselling author Adriana Trigiani had this to say:
"The National Writers Series is a magnificent program that brings writers and readers together on the glorious shores of Lake Michigan in Traverse City. Their hospitality, insight as fellow authors, and the in-depth conversation about the things that matter is a celebration of books, reading and ideas where the audience and participants leave inspired."
 I hope you can join us!
Sincerely,
Anne Stanton
Executive Director
About our Raising Writers Programs
Since founding our Writers Series in 2010, we've spread our wings to support young readers and writers in all kinds of ways.
We have awarded $48,000 in college scholarships—three each year—to 30 seniors and juniors who are passionate about writing.
In 2012, we developed a high school creative writing program in partnership with the public school district to provide a home for passionate writers. Taught five days a week at the Career Tech Center, Front Street Writers draws students from a five-county area—passionate writers who, in many cases, have no creative writing class in their rural home district. The students are treated to visits and master classes by a bestselling author who later appears on the NWS stage. Students also publish their work in the NWS Literary Journaland recite their work on the Opera House stage. NWS provides a teaching fellow whose experience as a professional writer adds depth to the classroom experience.
We host a Battle of the Books competition, which involves some 270 fourth and fifth graders in the Grand Traverse Count area. Students have fun, learn teamwork and closely read books in a wide range of genres. A best-selling author arrives on the day of the "battle" finale to serve as a master of ceremonies and to describe their path and process of writing books for youth.
We also put together creative writing workshops for students in partnership with Northwestern Michigan College. The workshops are as fanciful as writing Harry Potter fan fiction and as serious as college essay writing.
Finally, and importantly, we have put together poetry workshops at Traverse Heights and Blair Elementary schools. We believe it's important these children learn how to creatively use their voice to express their feelings.
Storytellers are makers. They create worlds and futures otherwise unimagined. We hope that someday one of our young storytellers will return to the Opera House to talk about their newest best-selling book, and how their love of writing was nurtured early on by the National Writers Series.
Front Street Writers Staff
Accessibility at the City Opera House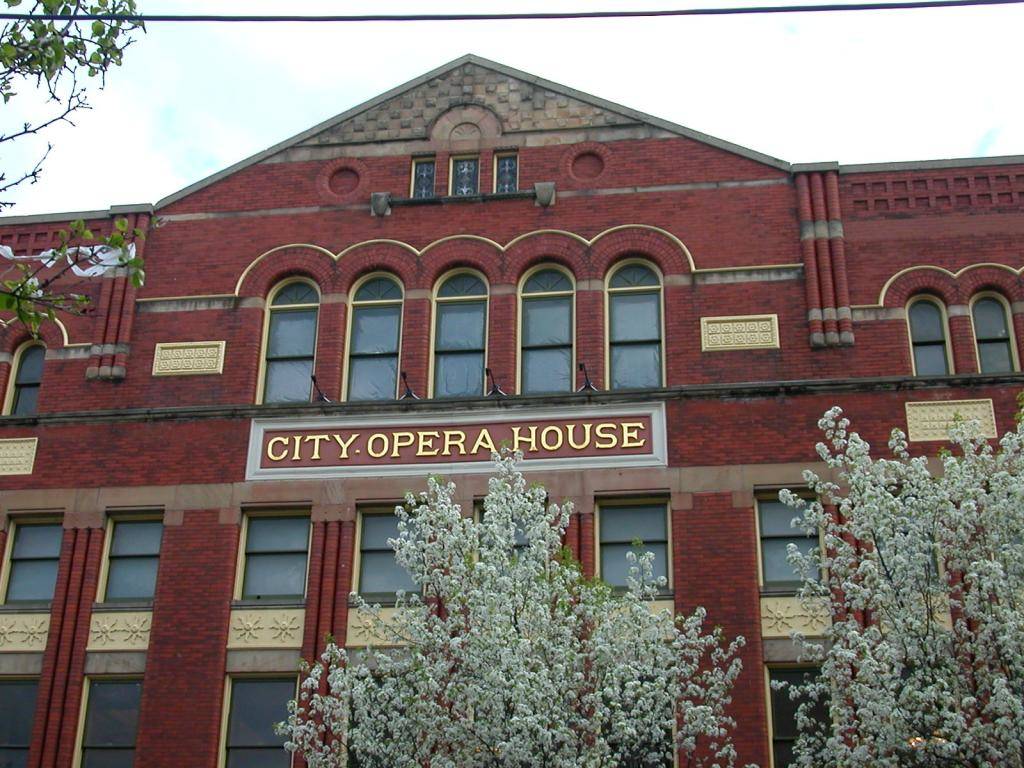 Almost all National Writers Series are held at the City Opera House, which offers accessibility services to ensure your experience at City Opera House is an enjoyable one. If you require a deaf interpreter at an event, please call Anne Stanton at 231-486-6868 at least two weeks in advance of the event.
Please alert the ticket office when requesting any of the following services with your ticket order. If you have any questions with the services listed below call the Opera House at (231) 941-8082.
Accessible seating and transfer seating at both price levels
Stays current with state codes & criteria
Offers "Sound Mate" assisting listening devices
Sign Language Interpretation Service available when requested a minimum of four weeks in advance
Patrons elevator access to both levels of seating
Wheelchair on site if needed to assist
Offers by arrangement accessible entrance through backstage to assist with lack of accessible parking in close proximity to venue's public entrance
NWS 
2018 Annual Report and 2018 CDP Funder Report