The author of four novels including The Silver Sparrow, Tayari Jones exhibits a deep understanding of human struggles large and small. Her powers of observation will make this an unforgettable night of insight and inspiration.
Sunday October 21, 2018
Traverse City Opera House
7PM // Doors open at 6PM
Live Music, Cash Bar, and Morsels Sweet Treats
Stage conversation and Q&A with author
Post-event book signing
Tickets:
$15.00 Reserved
$25.00 Premium Reserved
Ticket Fees Explained
The City Opera House charges fees on each ticket,  which vary by the method in which they are purchased. Here's a detailed explanation:
Buying tickets in person at the Box Office
The Box Office is open Monday through Friday, 10 am to 5 pm, and one hour before the event. This option charges the lowest fees at $2.50 per ticket—this is a facility fee which funds maintenance of the Opera House, along with general upkeep and improvements. No matter how you buy a ticket, you'll always pay the $2.50 facility fee.
Buying tickets by phone
Each ticket is charged a $2.50 facility fee plus a $5 fee for the complete order (regardless of the number of tickets or number of performances purchased). This is an economical and convenient way to buy tickets. The friendly Opera House staff mans the phone lines Monday through Friday, 10 am to 5 pm. Call 231-941-8082, ext. 201.
Internet Service Fees
The City Opera House Box Office wants your ability to purchase tickets to be simple, easy and convenient. The Internet Service Fee covers costs that allow the City Opera House Box Office to provide the latest Internet ticketing technology, that allows you to select your own seat, 24 hours a day, 7 days a week from the comfort of your home or office. The Internet Service Fees are based on the face value of the ticket as follows and are on top of the $2.50 per ticket facility fee.
| | |
| --- | --- |
| Ticket Price | Internet Service Fee |
| $00.00-$19.99 | $2.00 |
| $20.00-$29.99 | $3.00 |
| $30.00-$39.99 | $4.00 |
| $40.00-$49.99 | $5.00 |
| $50.00-$59.99 | $6.00 |
| $60.00+ | $7.00 |
Group Sales Order Fee
There is a $7.00 per-order-fee for all group sales orders of 20 or more.
Public Tickets Available
Monday August, 20
Public Tickets Available 8/20
"At its heart a love story, but a love story warped by racial injustice." ~ Kirkus Review
Tayari Jones's new novel,  An American Marriage,  tells the compelling story of a couple at the crossroads of love and injustice. An instant  New York Times  bestseller and a 2018 Oprah's Book Club selection, it tells of newlyweds Celestial and Roy arriving in Atlanta to start their lives together. They appear to be on a straight track to professional success in their respective careers and starting a family. But their lives are put on hold when Roy, a young executive, is found guilty of rape, a crime both he and Celeste know he did not commit. He is sentenced to twelve years of prison, forcing the couple to somehow sustain their relationship in the face of a broken criminal justice system. Beautifully told!
"Tayari Jones has emerged as one of the most important voices of her generation." ~ Essence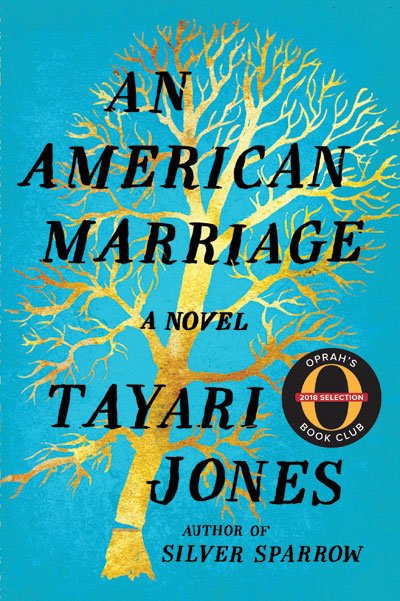 Event Underwriters
We'd like to thank
Isiah & Marlene Smith
and
Grant and Paulette Parsons

ABOUT OUR GUEST HOST AARON STANDER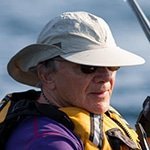 Aaron Stander has worked in the literary vineyards for more than five decades. He has been a college English professor, educational consultant, and teacher trainer. He has published numerous articles, stories, reviews, and ten crime novels. Aaron is also the host/producer of Interlochen Public Radio's longstanding program, Michigan Writers on the Air.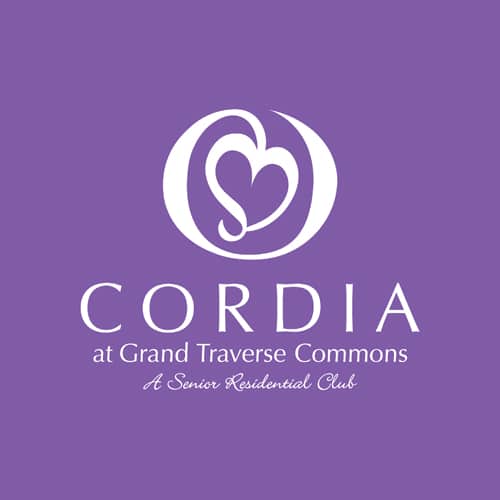 A Year Round Book Festival
1200 W 11th Street, Suite 231
Traverse City, MI 49684
(231) 486-6868
NWS.CWEAVER@GMAIL.COM
Privacy Policy
Sitemap
What would you like to contact us about?
Fill out this form and Anne will reply!
Fill out this form and Cindy will reply!
Fill out this form and Anne will reply!
Fill out this form and Jared of Pragamatech will reply!
Fill out this form and Anne will reply!