PRESENTED BY THE INTERNATIONAL AFFAIRS FORUM AND NATIONAL WRITERS SERIES ….
Hold onto your seats for this rare opportunity to sit down with Richard Clarke, advisor to four presidents over three decades, and one of the few people to warn about Osama bin Laden's impending attack.
Thursday November 15, 2018
Traverse City Opera House
7PM // Doors at 6PM
Live Music, Cash Bar, and Morsels Sweet Treats
Stage conversation and Q&A with author
Post-event book signing
Tickets:
$15.00 Reserved
$25.00 Premium Reserved
Ticket Fees Explained
The City Opera House charges fees on each ticket,  which vary by the method in which they are purchased. Here's a detailed explanation:
Buying tickets in person at the Box Office
The Box Office is open Monday through Friday, 10 am to 5 pm, and one hour before the event. This option charges the lowest fees at $2.50 per ticket—this is a facility fee which funds maintenance of the Opera House, along with general upkeep and improvements. No matter how you buy a ticket, you'll always pay the $2.50 facility fee.
Buying tickets by phone
Each ticket is charged a $2.50 facility fee plus a $5 fee for the complete order (regardless of the number of tickets or number of performances purchased). This is an economical and convenient way to buy tickets. The friendly Opera House staff mans the phone lines Monday through Friday, 10 am to 5 pm. Call 231-941-8082, ext. 201.
Internet Service Fees
The City Opera House Box Office wants your ability to purchase tickets to be simple, easy and convenient. The Internet Service Fee covers costs that allow the City Opera House Box Office to provide the latest Internet ticketing technology, that allows you to select your own seat, 24 hours a day, 7 days a week from the comfort of your home or office. The Internet Service Fees are based on the face value of the ticket as follows and are on top of the $2.50 per ticket facility fee.
| | |
| --- | --- |
| Ticket Price | Internet Service Fee |
| $00.00-$19.99 | $2.00 |
| $20.00-$29.99 | $3.00 |
| $30.00-$39.99 | $4.00 |
| $40.00-$49.99 | $5.00 |
| $50.00-$59.99 | $6.00 |
| $60.00+ | $7.00 |
Group Sales Order Fee
There is a $7.00 per-order-fee for all group sales orders of 20 or more.
Public Tickets Available
Monday August, 20
Public Tickets Available 8/20
"Fiction can often tell the truth better than non-fiction. And there is a lot of truth that needs to be told." – Richard A. Clarke
Data breaches, hackers, whistleblowers, and fake news—all of these cast a shadow of uncertainty over national security.
Clarke reflects on the mass suspicion that blinds us to legitimate warnings in his book, Warnings: Finding Cassandras to Stop Catastrophes, co-authored with R.P. Eddy. He asserts that truth-tellers, who forecasted disasters of all kinds, were too often doubted or dismissed.
Clarke has worked as a cybersecurity expert for the White House, the Pentagon, the Intelligence community, and the State Department. A vocal advocate of cybersecurity, he served as Special Advisor on Cyber Security to the White House under both Bush administrations and the Clinton administration. Under Obama, he served on the five-person President's Review Group on Intelligence and Technology in the aftermath of the Edward Snowden revelations.
"Dangerous. Complex. Immediate. A fair description of today's world." ~ General Michael Hayden, a retired four-star general, and former director of the CIA and the NSA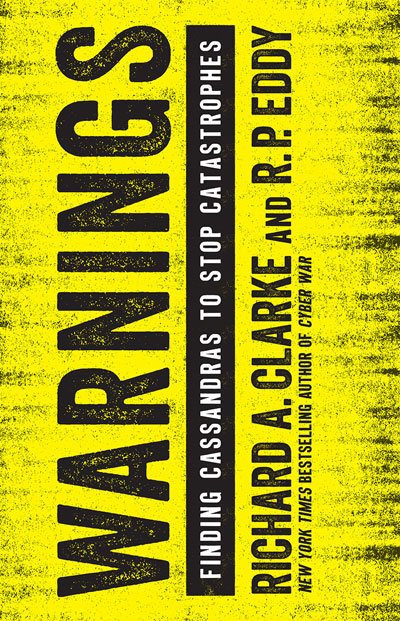 ABOUT OUR GUEST HOST Jack Segal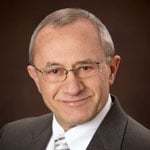 Jack and his wife, Karen Puschel, co-chair Traverse City's International Affairs Forum and both worked Richard Clarke at the State Department. Jack teaches students of all ages in Traverse City and at Ferris State, and teaches an online graduate course at Norwich University and Rhein-Waal University in Germany. He formerly served in senior civilian positions at NATO, the White House and the State Department.
Jack has lived and worked in Afghanistan, the Soviet Union, Russia, Ukraine, Israel/Palestine, Greece and Botswana, and served on the National Security Council in the White House. Long ago, he served in the US Army in Vietnam and Germany.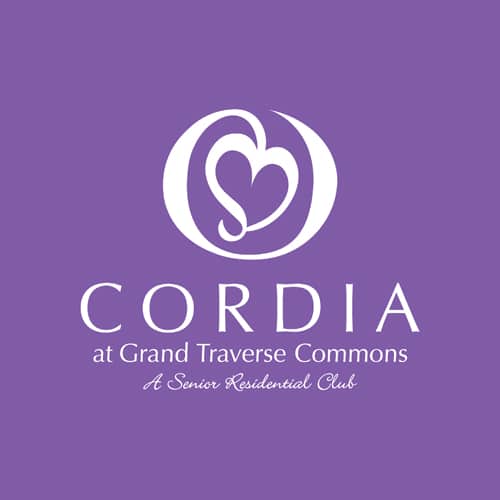 A Year Round Book Festival
1200 W 11th Street, Suite 231
Traverse City, MI 49684
(231) 486-6868
NWS.CWEAVER@GMAIL.COM
Privacy Policy
Sitemap
What would you like to contact us about?
Fill out this form and Anne will reply!
Fill out this form and Cindy will reply!
Fill out this form and Anne will reply!
Fill out this form and Jared of Pragamatech will reply!
Fill out this form and Anne will reply!