As the first African American woman to receive the Pulitzer Prize, Alice Walker has written works of the utmost cultural importance. Her novel,The Color Purple, was made into an Academy Award-nominated film and a Broadway musical. Alice will talk about her life and latest book, Taking the Arrow Out of the Heart, a stunning, bi-lingual poetry collection.
Monday October 22, 2018
Traverse City Opera House
7PM // Doors open at 6PM
Live Music, Cash Bar, and Morsels Sweet Treats
Stage conversation and Q&A with author
Post-event book signing
Tickets:
$30 Reserved
$40 Premium Reserved
Ticket Fees Explained
The City Opera House charges fees on each ticket,  which vary by the method in which they are purchased. Here's a detailed explanation:
Buying tickets in person at the Box Office
The Box Office is open Monday through Friday, 10 am to 5 pm, and one hour before the event. This option charges the lowest fees at $2.50 per ticket—this is a facility fee which funds maintenance of the Opera House, along with general upkeep and improvements. No matter how you buy a ticket, you'll always pay the $2.50 facility fee.
Buying tickets by phone
Each ticket is charged a $2.50 facility fee plus a $5 fee for the complete order (regardless of the number of tickets or number of performances purchased). This is an economical and convenient way to buy tickets. The friendly Opera House staff mans the phone lines Monday through Friday, 10 am to 5 pm. Call 231-941-8082, ext. 201.
Internet Service Fees
The City Opera House Box Office wants your ability to purchase tickets to be simple, easy and convenient. The Internet Service Fee covers costs that allow the City Opera House Box Office to provide the latest Internet ticketing technology, that allows you to select your own seat, 24 hours a day, 7 days a week from the comfort of your home or office. The Internet Service Fees are based on the face value of the ticket as follows and are on top of the $2.50 per ticket facility fee.
| | |
| --- | --- |
| Ticket Price | Internet Service Fee |
| $00.00-$19.99 | $2.00 |
| $20.00-$29.99 | $3.00 |
| $30.00-$39.99 | $4.00 |
| $40.00-$49.99 | $5.00 |
| $50.00-$59.99 | $6.00 |
| $60.00+ | $7.00 |
Group Sales Order Fee
There is a $7.00 per-order-fee for all group sales orders of 20 or more.
Public Tickets Available
Monday August, 20
Public Tickets Available 8/20
A poetry collection that laments the world's troubles, while inviting a spiritual response of hope, love and gratitude
While Walker hardly requires an introduction, her genius bears repeating. One of America's most cherished writers, she has brought us novels, poems, and nonfiction works of the utmost artistic and social importance. In 1983, Walker received the Pulitzer Prize for Fiction for her novel  The Color Purple,  becoming the first African-American woman to receive the honor. The book has since been adapted into an Academy-Award nominated film and a Broadway musical.
Her staggering capacity for truth and warmth feature centrally in her work. She has written seven novels, four collections of short stories, four children's books, and volumes of essays and poetry. Her latest book of collected poetry,  Arrow Out of the Heart, is no exception. Presented in both English and Spanish and comprising almost 70 poems, each lush and lucid word brims with passion and power. The collection proves, once again, the tendency of Walker's wisdom to sear readers' hearts, leaving its mark far beyond the last page.
Awarded the National Book Award, the Mahmoud Darwish Literary Prize for Fiction, the Lennon/Ono Peace Grant, and many others, her work has been translated into more than two dozen languages, and her books have sold more than 15 million copies.  Her website describes Alice as a lifelong activist who "believes that learning to extend the range of our compassion is activity and work available to all. She is a staunch defender not only of human rights, but of the rights of all living beings. She is one of the world's most prolific writers, yet continues to travel the world to literally stand on the side of the poor, and the economically, spiritually and politically oppressed. She also stands, however, on the side of the revolutionaries, teachers and leaders who seek change and transformation of the world."
ABOUT OUR GUEST HOST Rochelle Riley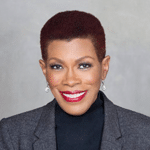 Rochelle Riley, who always works with two phones, is a columnist for the Detroit Free Press, where she has been a leading voice for children, education, competent government and race since 2000. She is author of "The Burden: African Americans and the Enduring Impact of Slavery" (Wayne State University Press, 2018). She makes frequent television and radio appearances, including on National Public Radio and local television. She has won numerous national, state and local honors, including a National Headliner Award for local column writing. Her columns on the text message scandal that led to the imprisonment of former Detroit Mayor Kwame Kilpatrick were part of the Free Press' 2009 Pulitzer Prize-winning entry for local news. She received the 2017 Eugene C. Pulliam Editorial Fellowship from the Society of Professional Journalists and the 2017 Ida B. Wells Award from the National Association of Black Journalists for her outstanding efforts to make newsrooms and news coverage more accurately reflect the diversity of the communities they serve. And she has received Will Rogers Award from the National Society of Newspaper Columnists for community service. Rochelle is a global traveler who has been to 27 countries and counting. She was a 2007-2008 Knight-Wallace Fellow at the University of Michigan, where she studied online communities and film. And she was a 2016 inductee into the Michigan Journalism Hall of Fame.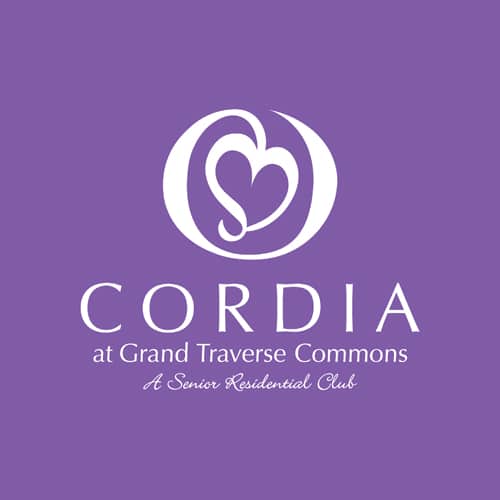 A Year Round Book Festival
1200 W 11th Street, Suite 231
Traverse City, MI 49684
(231) 486-6868
NWS.CWEAVER@GMAIL.COM
Privacy Policy
Sitemap
What would you like to contact us about?
Fill out this form and Anne will reply!
Fill out this form and Cindy will reply!
Fill out this form and Anne will reply!
Fill out this form and Jared of Pragamatech will reply!
Fill out this form and Anne will reply!